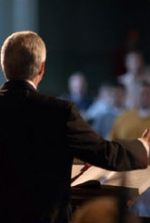 Coaching Releases Possibilities: Direction, Focus, Fruitfulness, Leverage....
An experienced coach can help you find practical strategies and solutions for the challenges and opportunities you or your congregation faces. We are committed to empowering church leaders toward increasing health and more effective ministry.

Working with a coach can bring your Leadership Team:
- Clarity
- New Ideas
- Practical skills and strategies
- An outsider's perspective with objective recommendations

One of the keys to facilitating congregational transformation is refocusing leadership thinking and behavior. One client remarked;
"As I look back over the last year since the consultation I am amazed. To speak personally, the conversations we had before, during and after the consultation process have been catalyst for change and growth in my leadership of the congregation. The supportive challenges drove me to reflect on my inner thoughts and feelings about leadership, and to examine how I acted as a leader, to see if it lined up with what the mission really needed. I also have become much clearer about what my calling is here at FAITH, and how I can live that out effectively."
Peter Morin, Pastor, Faith Lutheran Church (ELCA) Golden, CO
Efficient and Responsive to Client Needs
John is attentive and available to those he coaches.
"From the first E-mail that I received from John to the present time, he has answered us promptly and effectively. I took great comfort in knowing, if I had any question or needed some preliminary coaching, that John would respond promptly to help us navigate the course. He has gone the second mile for our leadership and congregation as we work through the tough times of transitioning from a declining church into a thriving one."
Randy McCafferty, Pastor, Independence Christian Church, (Disciples of Christ) Independence, Kentucky
Coaching Philosophy
Vocational clarity and personal effectiveness are rooted in the process of discovering and living into who God has created you to be. To the degree that you are in alignment with God's call on your life, you will experience increasing health and more effective minitry. After twenty five years years working with churches and Christian organizations, John knows how easy it is for individuals and teams to get stuck, and how important outside coaching and mentoring is to personal development.
Coaching Options


Individual / Personal Coaching
Are you feeling overloaded, drifting, or losing ground? Wondering about your effectiveness in ministry? As we spend more time in a ministry, the expectations of others and the diversity of roles we fill in a congregation seem to multiply like barnacles on a ship. Our lives and pursuits become increasingly complex and cluttered. We find the good and the mediocre encroaching on our ability to achieve our personal best. Working with a personal coach brings creative reflection, practical strategies and encouraging motivation to bring your life into alignment with who God has created you to be.
Team Coaching
Working with a coach as a Leadership or Staff Team on specific issues and needs can bring increasing vitality to your congregation. Recalibrating how we think and function together as a team happens more effectively with a coach than it tends to happen on our own. Eighteen years of serving in large multiple staff teams makes John well suited to journey alongside your team helping you to tackle your issues related to leadership and ministry development.
Read some comments from church leaders regarding their experience with John's coaching.
Contact John with no obligations, to explore how coaching can help your congregation move forward:
john@churchcoaching.com