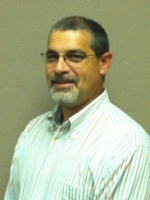 John Laster is a passionate catalyst for congregational and leadership renewal. He specializes in coaching leaders and leadership teams, and guiding church revitalization processes. He has been called "a pastor to pastors."
For eighteen years, John served as a minister in large congregations in Texas, and Oklahoma, and Michigan. His local church ministry concentrated on adult spiritual formation, leadership and ministry infrastructure development, and stewardship.
As a consultant, John coaches and equips leaders seeking to revitalize their congregations to make a Kingdom difference in their communities. Over the past sixteen years, John has consulted with over 170 congregations, organizations, businesses, and judicatory groups. His consulting focus is capital stewardship campaigns, leadership and ministry team development, and diagnostic-based congregational interventions. His functional experience as a practitioner helps congregations "jump-start" renewal and chart a course toward increasing faithfulness.


John earned his Masters degree from Abilene Christian University, and has pursued training and certification from some of the leading catalysts in the field of congregational renewal today, including Bill Easum, Tom Bandy, William Bridges, Church Resource Ministries, John Savage, and Paul Ford.

John served as one of the original six Associate Consultants mentored and coached by Bill Easum and Tom Bandy in their organization, Easum Bandy & Associates. He is is certified to conduct both Easum's Complete Ministry Audit; and Tom Bandy's Ministry Assesment Tool, "Facing Reality."
Today, in addition to his ministry with Creative Church Coaching, he helps congregations with fundraising and stewardship challenges as a Ministry Strategist with Horizons Stewardship Company.
He has published articles in Net Results, Church Growth, and 21st Century Christian magazines. His resource for minister search processes, "Pastoral Assessment and Search Tool" was published by Easum, Bandy & Associates, (2001); and his book, Gaining Traction, was published by Chalice Press, (2007).
Contact John with no obligations, to explore how he can help your congregation address your challenges, and more effectively seize your opportunities; john@churchcoaching.com